Key: F/T = Full Time | P/T = Part Time
Job - F/T Senior Pastor - First Church of God - Columbia City, IN - MRC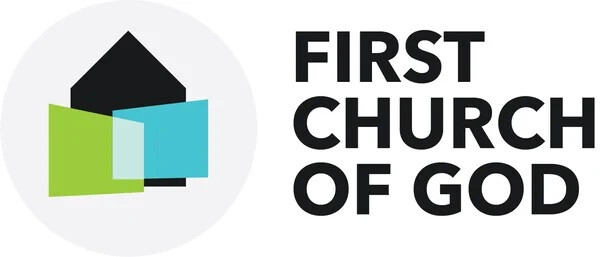 First Church of God is searching for a Senior Pastor to oversee the total ministry of the church. This person will shepherd the congregation with humility, boldness, and clear vision. The Senior Pastor's leadership will inspire passion in the church as the congregation is encouraged and discipled under their guidance.
Apply here: https://www.vanderbloemen.com/job/first-church-of-god-senior-pastor
Job - F/T Executive Director - Eastern Regional Conference - Wormleysburg, PA - ERC
EASTERN REGIONAL CONFERENCE (ERC), CHURCHES OF GOD GENERAL CONFERENCE (CGGC)
EXECUTIVE DIRECTOR POSITION QUALIFICATIONS & DESCRIPTION
Position Qualifications
The required qualifications for the Executive Director:
Has been a Christian for at least seven (7) years.

Possesses biblical knowledge consistent with a life of discipleship and spending regular time in God's word.
Has an active and vibrant devotional life consisting of prayer and worship.
Is an active member of a local church.

Holds a personal theological position that is biblical and compatible with the We Believe statement of the CGGC and the practices of the ERC.

Has taken or will take CGGC History and Polity.
Understands our presbyterial form of government and will work within it.
Is or will become a member of an Eastern Regional Church of God.

Demonstrates personal integrity and good moral character, and evidences a life transformed by the
gospel.
Demonstrates the qualities of an overseer as outlined in 1 Tim 3:1-7 and Titus 1:6-9.
Evidences an understanding of the fear of the Lord and knowledge of God in deliberations and decisions (Prov 2:5).
Exemplifies the fruit of the Spirit (Gal 5:22-23).
Has a teachable spirit.
Is able to be transparent, values accountability, and being surrounded by a network of co-laborers.
Has a mature self-understanding and can clearly articulate their calling.
Has demonstrated leadership and relational skills necessary to the responsibilities outlined below.
Is a strong communicator, able to speak with compassion and willing to listen to and receive criticism/advice (Col 4:6; James 1:19).
Has a heart for the unity and community of God's Church (Eph 2:13-14; 4:13).
Will champion the current mission and vision of the ERC and CGGC (Matt 28:18-20).
Has a vision for God's kingdom over and above the culture of the day (Mark 1:14-15).
Demonstrates the humility commensurate with a servant of God (Eph 6:6; Phil 2:3-5).
Is able to act firmly and decisively and also with kindness, bringing along others and equipping them for the ministry (Eph 4:12).
Has experience with, or an understanding of, various types of ministry including but not limited to: full-time, bi-vocational, parachurch, creative expressions, co-vocational.
Is a team player, able to lead and empower the staff, commissions, congregations, and conference.
Understands finances and has an ability to work with budgets.
Has taken conflict resolution training or is willing to pursue such training.
The preferred qualifications of the Executive Director:
Has been a faithful, ordained pastor in the Churches of God, General Conference for at least 5 years.
Holds a degree from a recognized theological seminary.
Position Description
The executive director shall, by virtue of their office, be a delegate to the General Conference and the chairperson of the ERC Conference delegation.
The responsibilities of the executive director shall include, but not be limited to:
Overseeing leadership development in the Conference by:

Modeling an effective, scriptural, and exemplary personal leadership style.
Promoting and seeking training that is need specific for Conference staff and local pastors.
Conducting annual evaluations of each Conference staff member.
Assisting in the identification of individuals from local congregations who have the desire and necessary skills to serve the Conference on the administrative council, commissions, and staff members.

Giving vision and direction to the Conference by:

Spending time regularly seeking God's will through Bible study and prayer.
Exhibiting an understanding of, and the ability to implement, the Conference's mission statement, strategic plan and goals, and the mandate to "Discover, Develop, and Deploy Disciples as Jesus commanded."
Communicating & promoting the Conference's direction and goals to local congregations and ministry leaders to bring greater unity.
Leading the Ad Council and relevant conference leaders in periodic review of the mission statement, strategic plan and goals, and the mandate to "Discover, Develop, and Deploy Disciples as Jesus commanded."
Keeping abreast of research in vision casting to better reach a changing world.

Daily directing the Conference staff by:

Overseeing the ongoing administrative responsibilities of the Conference.
Working with the Administrative Council in the search for, hiring of, evaluation of, discipline of, and termination of Conference staff.
Developing the Conference staff into a leadership team.
Providing pastoral support for the Conference staff.
Determining which Conference staff persons will regularly meet with Commissions.

Acting as spokesperson and representative of the Conference by:

Serving as an officer of the Conference with authority to act in polity, financial, legal, and disciplinary matters.
Serving as signatory on behalf of the Conference for all legal documents, including but not limited to deeds, mortgages, and bonds.
Serving as a representative of the Conference to the larger church community.
Serving as a spokesperson for the Conference to the larger church community and the community-at-large.

The executive director shall have authority to speak on behalf of the Conference, the Administrative Council, commissions and committees thereof on matters of record.
The executive director shall be the legal officer of the Conference, and shall be the custodian of the charter, seal, deeds, Conference archives, and pastoral transfers. They shall provide, sign, and seal all certificates of ordination, license, and annual identification cards for pastors.
The executive director may serve as an ex officio member of all commissions, committees or task forces of the Administrative Council where not already serving as a member.

The executive director will serve as a voting member of the ERC Administrative Council.
The executive director will serve as a voting member of the Commission on Credentialing and Placement on the Credentialing Task Force.
The executive director will serve as a voting member of the Nominating Committee.
The executive director will serve as a voting member of the Standing Committee

The executive director will have a semiannual evaluation with a committee appointed by the Ad Council.
Apply directly on the ERC's Website.
Job - P/T Lead Pastor – Syracuse Church of God, Syracuse, IN - MRC
Syracuse Church of God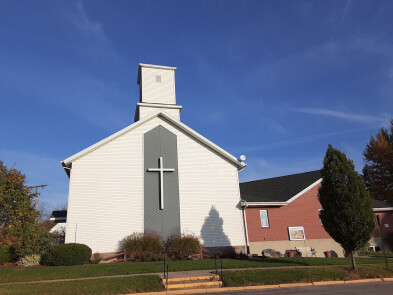 Who is Syracuse Church of God?
We are a church that believes in the Bible and makes it the center of all our ministries. Our church family loves to spend time together in fellowship and serving our community. We enjoy learning and have a rich history of educating all generations and equipping them for ministry. You can feel the love in our church as soon as you walk in the door.
Our New Pastor Should Have the Following Traits
A part time or co-vocational pastor that loves to encourage, delegate, motivate and lead

Someone with a youthful energy who is willing to mentor future leaders

Theologically conservative while remaining relevant to the changing needs of our community and congregation
Responsibilities
Provide leadership and vision for the church

Sunday morning sermons

Work with the Christian Ed. Leader to coordinate Wednesday evening ministries

Foster and Develop a Youth Leader

Encourage Lay Leadership for congregational care

Attend monthly Administrative Council Meetings

Officiate at weddings and funerals

Uphold our church constitution

Participate in Syracuse-Wawasee Ministerial Association and Boat in Services

Attend annual Church of God Conference
The Position
This is a part time position consisting of 20 hours per week. Our congregation will assist our new pastor in finding secondary employment in our community if the pastor would like us to do so.

Two weeks of paid time off

Salary of $30,000 to $40,000 based on education, experience and congregational approval

Moving Expenses up to $1,000
Qualifications
Holy Spirit led with a strong Christian faith and a personal relationship with Jesus Christ

A belief that the Bible is the Word of God and a desire to preach straight from the Bible

Degree in Biblical Theology or comparable degree is preferred
The Community
Syracuse is as small and friendly town in the county of Kosciusko which is home to over 100 lakes. Our town has two large, beautiful lakes, Syracuse Lake and Lake Wawasee, the largest natural lake in Indiana. Our population drastically increases in the summer as people come to enjoy our lakes, trails and other outdoor activities. Children in our community attend the Wawasee School District which serves our town as well as Milford and North Webster. As our chamber of commerce likes to say, Syracuse is a wonderful place to live, work and play.
Send resumes or contact: Email: ,
Website: syracusechurchofgod.com
Job - F/T Senior Pastor - Germantown Church of God - Cascade, MD - ERC
Germantown Church of God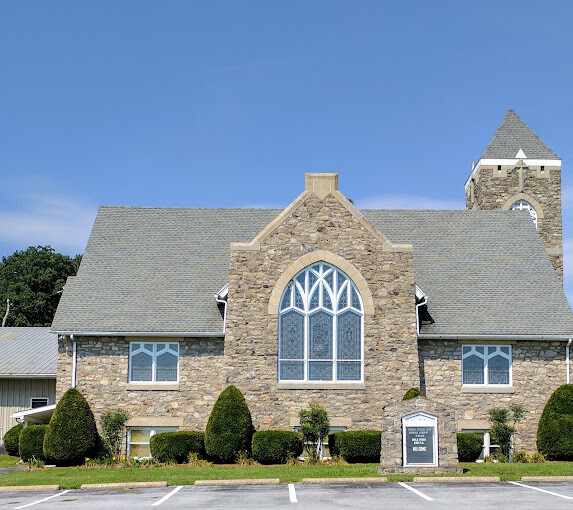 The GERMANTOWN CHURCH OF GOD (est. 1872), 16924 Raven Rock Road, Cascade MD 21719-1945 (not to be confused with Germantown, MD.) is seeking a full-time Senior Pastor, as our most recent Pastor retired after 15 years of leadership and service to our congregation. Pastor Linda Rosenberry is currently serving as our Interim Pastor.
While we have a rich history our vision is focused on our future. Located near the Maryland/Pennsylvania state line with three counties within close proximity, our location offers tremendous opportunities for growth. This includes the revitalization of near-by Fort Ritchie, which is currently underway.
Our church amenities include the following.
Sanctuary (rated for 220) with a sound/video system
Baptismal
Family Life Center (rated for 520) with a stage
Full Kitchen with ovens, refrigerators, and microwaves
Library with approximately 10,000 accessions, fully catalogued
Classrooms
Offices for a Pastor and Administrative Assistant
Outdoor pavilion
Parsonage
We are a traditional, evangelical, conservative congregation praying for a Pastor with a shepherd's temperament, a servant-leader with a mentoring attitude. A Pastor that is able to cast a Holy Spirit led vision for our church, and then motivate the body to follow that vision. A Pastor that is able to discern and train individuals spiritually to help them reach their God-given potential. A Pastor who sees visitation as vital to our ministry, as several of our congregation are home bound or otherwise unable to physically attend services.
Our church family is open and welcoming. The vision for our church includes a need to develop our children's, youth, and young adult ministries. Still, our goal is to provide community outreach and support for all ages. Another area of need we see opening is for Pastoral care and counseling, providing strong Biblical and practical counseling as well as the ability to make referrals as needed to qualified professional counselors.
We are seeking God's Choice.
The candidate seeking to serve would need to be licensed/ordained, and be approved for ministry by the Eastern Regional Conference of the Churches of God General Conference. If you prayerfully feel God's leading in our direction, please send your current resume with a cover letter sharing your personal testimony and calling to the ministry.
If interested contact:
Pastor Howard Ruley
Phone: 301 514 2512
or
Pastor John Culbertson
Phone: 717 532 7268
For a closer look, log on to our website: http://www.germantowncog.org/
Job - F/T Pastor - Circuit: Olive Branch Church of God - Sugar Ridge Church of God - Van Wert, OH - GLC
Circuit: Olive Branch and Sugar Ridge Churches of God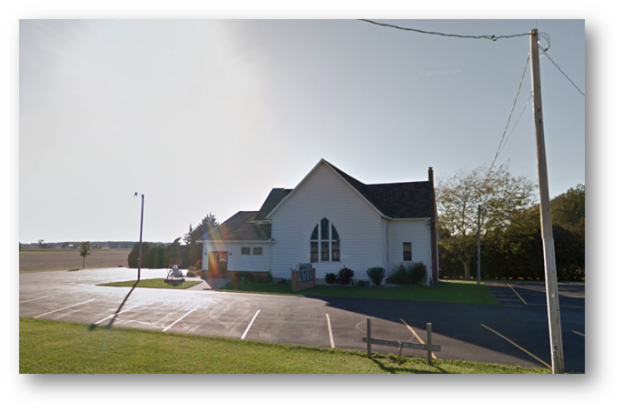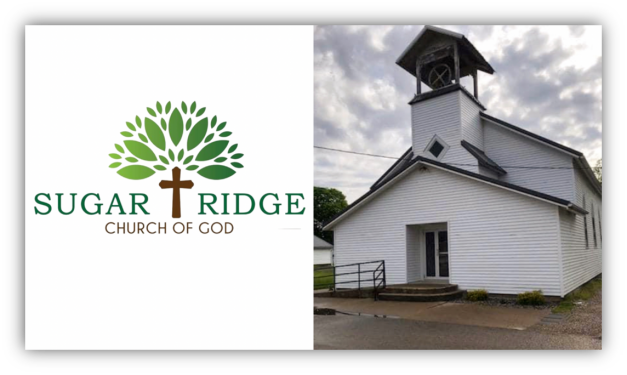 Olive Branch and Sugar Ridge are looking are two distinct churches in the Churches of God General Conference denomination that are looking for one full time pastor. We have been part of a pastor circuit for many years and our congregations work well together and are always seeking new opportunities to bring Christ to our shared communities.
Our objective as we move forward is to win new people to Jesus Christ as Lord and Savior of their lives and build relationships as we grow our church family.
We are looking for a pastor who is:
Relational and able to inspire our church family to be disciples for Christ.
Willing to support church functions, ministries, and missions held by our church and community.
Truthfully present the Word of God on a regular basis to teach, encourage, comfort, guide, and challenge all members of the congregation to live out their faith daily.
Spend regular time in study and prayer
Provide leadership, communication, and guidance in the everyday functioning of Olive Branch (attendance at Church Board Meetings, Great Lakes Conferences, ministerial meetings, VBS, concerts, programs, dinners held at church; etc.)
Provide pastoral care to our sick, elderly, or grieving.
Work collaboratively with the church members to expand outreach to the community and beyond
About Olive Branch Church of God
Located in the state of Ohio at 18568 State Route 118 North is the small country church of Olive Branch Church of God nestled between the two small villages of Rockford and Ohio City. Established over 100 years ago in a predominately farming community, its congregation developed a strong and independent nature with a love of God and a steadfastness in faithfulness at its core. Maintaining the small-town feel and rural charm, the members of Olive Branch are friendly, hard-working, dedicated individuals who are committed to serving God and those in need. At this time, we are excited to begin our search for a new leader who will inspire and guide us in our journey of faith as we magnify and praise the Lord; who will partner with us to expand and develop outreach ministries to win new people to Jesus Christ as Lord and Savior of their lives; and who will prepare them for the future by meeting their spiritual, social, and physical needs.
About Sugar Ridge Church of God
Sugar Ridge church is located in the heart of Convoy, Ohio. The church consists of a sanctuary, nursery, and fellowship hall. Our building is handicap accessible and is equipped with a generator to provide shelter during a community crisis.
We are a multi-generational congregation who has been established for over 125 years. We provide Sunday School, worship, Bible Buckeyes, Children's Church, Community VBS, weekly Bible Studies, and we support various missions including a yearly trip to the Henderson Settlement. Our average Sunday attendance is 20+.
We look forward to hearing from you! May God bless and direct your ministry!
If interested in becoming part of our church family, please contact and send resumes to:
-Great Lakes Conference Churches of God Director, Dr. Earl Mills: or 717-977-0429
-Sugar Ridge Board President, Tyler Gibson:
Job - P/T - Worship Leader- Shippensburg First Church of God - Shippensburg, PA - ERC

The Shippensburg First Church of God is seeking to hire a Part Time Worship Leader to direct the music ministry of our contemporary style worship experiences. The Contemporary Worship Leader will oversee all elements of the contemporary worship experience: from planning, to rehearsing, to facilitating the worship service, and developing others to serve in this ministry. The Contemporary Worship Leader will also work collaboratively with other staff and ministry leaders to further the ministries of Shippensburg First Church of God.
Interested applicants can ask questions at 717-532-8421 or submit a resume for consideration to .
Job - F/T - Senior Pastor - Columbia Church of God - Columbia, PA - ERC
Columbia First Church of God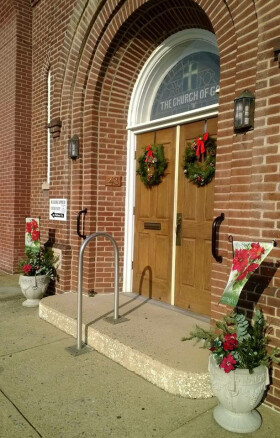 The Columbia Church of God, 43 N 7th St, Columbia PA Eastern Regional Conference, Churches of God, is trusting in God for a full-time and but may consider a part-time pastor. Our church is located in the Borough of Columbia, along the Susquehanna River, on the western edge of Lancaster County. Our congregation was first established in 1869 and currently has approximately 65 members. We also offer a parsonage next door to the bethel.
Our Mission Statement is for all to hear, understand, live and follow the word of God; to personally know His love and to become His hands and feet in the world today. Our moto is "Come as you are. Leave CHANGED". We agree with the doctrines of the ERC and seek a pastor who is spiritually called by Christ. Any prospective candidate must be an individual who is, or is willing to be, either licensed or ordained, and approved for ministry within the Eastern Regional Conference of the Churches of God, General Conference.
We desire someone who loves GOD, enjoys preaching and teaching GOD's uncompromising WORD with passion and has a genuine calling to shepherd his flock.
Any candidate being considered for the position must be in complete agreement with the doctrinal stances of the Churches of God found in What We Believe and in agreement with our social stances found in Here We Stand. (This information is available on the Church of God General Conference website, https://cggc.org/about-us/who-we-are/) Additionally any prospective candidate include, if possible but not mandatory, a video of your preaching ministry.
If you believe you are called to serve at the Columbia Church of God, please send an email to Dave Anderson, ERC Placement Representative for the Commission on Credentialing & Placement, at . Please include a current resume, brief description of your calling to be a pastor, and your walk with the Lord. If you have any questions, please contact Dave at 717-808-2075.
Job - F/T - Senior Pastor - Shiremanstown First Church of God - Shiremanstown, PA - ERC
Shiremanstown First Church of God
The Shiremanstown First Church of God, 35 S. Locust St., Shiremanstown is accepting application for the position of full time Senior Pastor.
The church is located in the borough of Shiremanstown, Cubmberland County, Pennsylvania. Shiremanstown is part of the Harrisburg-Carlisle Metropolitan Statistical Area and is located in what is know as the "West Shore" which includes similar communities such as Mechanicsburg, Camp Hill, Lemoyne and New Cumberland.
The church is an established congregation, with two worship services having a combined attendance of 80 to 910 individuals. In addition to the senior pastor, the church has a full time Youth Minister, and a part time secretary and pianist.
The successful candidate needs to be able to teach and preach the Word of God accurately and with clarity, and have a strong and unwavering conviction of the major doctrines and theological teachings of the Bible.
The congregation is looking for someone who is:
Relational and open to engage with the congregation.
A strong leader who leads by example, helping us to take our faith into the community to share the love of Jesus and discover, develop and deploy disciples for Jesus.
The candidate seeking ministry here would need to be licensed or ordained and be approved for ministry by the Eastern Regional Conference of the Churches of God General Conference.
Interested candidates should submit their resume, a completed application, and the "characteristics survey" to Dave Williams at by September 30, 2022. Feel free to contact Dave Williams at 717-805-6027 if you have any questions. You can find the application and the characteristics survey at the buttons below.
Job - F/T Associate Pastor – Indian Head Church of God - Indian Head, PA - ARC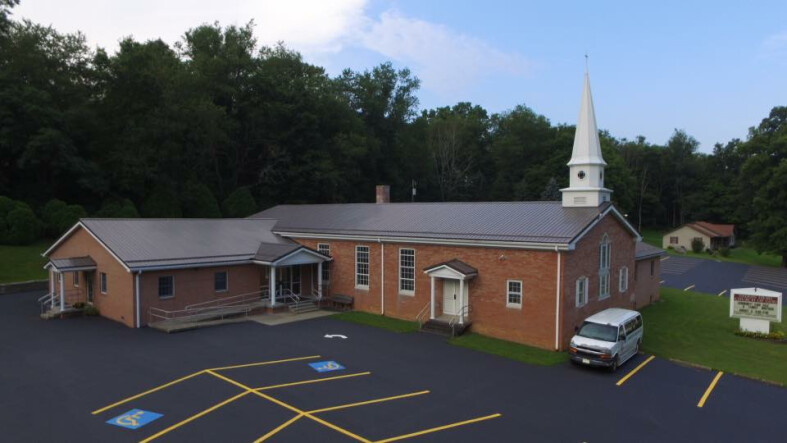 Indian Head Church of God
Associate Pastor
The Indian Head Church of God is looking for an associate pastor to be a spiritual leader in the congregation and will work with the Senior Pastor to assist in carrying out the ministry of the church. The deadline for applications is October 1, 2022. Click below to view the full job description.
Please direct all inquiries to Pastor Fred Bauer:
Job - P/T Pastor –Red Hill Church of God, Newport, PA -ERC
Part-time Pastor (20-25 hours per week). The Red Hill Church of God in Newport, PA is a church that is 175-years-old. We are a small but strong and faithful congregation whose mission statement is to lead people into a personal relationship with God. Our congregation is looking for a practical and relevant Preacher/Teacher that God has chosen to lead us in Sunday Worship Service and Wednesday night Bible Study. The candidate must have a heart for evangelism and would be willing to participate in the Church's outreach programs at our local Canal Day event and the Perry County Fair. The appropriate candidate would be willing to be licensed or ordained and approved for ministry by the Eastern Regional Conference of the Churches of God, General Conference.
Interested parties should contact:
Pastor George Jensen

P/T - F/T Pastor – Boiling Springs Church of God, Decatur, IL – MRC
Job Opening Boiling Springs Church of God
Boiling Springs Church of God, Decatur, Illinois, is seeking a God-called, Christ-centered Pastor. The ideal candidate is someone who is approachable, compassionate, reliable, enthusiastic, positive, motivated and energetic. He or she must be able to lead by word and example, must communicate clearly and effectively, must be interested and involved in outreach, and must be excited to lead us and help us build upon our vision and mission. In addition, he or she must be able to deliver Bible-based messages that accurately convey Biblical truths. Please electronically send your current cover letter, resume, church membership, ministerial credentials, education, employment history and three references with contact information to . For answers to questions or for more information you may also call Pastor Travis at (260) 244-4042. The deadline for applications is September 1, 2021 or 90 days from date of posting, whichever is later. However, interviews may begin as applications are received. All packets will be considered in full confidence.
BOILING SPRINGS CHURCH OF GOD
PASTOR
JOB DESCRIPTION
The pastor shall serve as the chief under-shepherd and overseer of this local church, feeding, leading and nurturing the sheep. This person's main responsibilities will be to communicate God's Word, minister to spiritual needs and provide biblical leadership for the church.
POSITION Pastor
ACCOUNTABLE TO God, Leadership Team
MINISTRY TARGET Congregation, Community
MINIMUM MATURITY LEVEL Stable, mature Christian
AREA OF GREATEST NEED Leader – Careful listener – Good communicator – Experienced in teaching and/or preaching – Trained and/or experienced in
counseling – Experienced in leading others to Christ – Able to keep confidences
BEST PERSONALITY TRAITS Expressive, caring, genuine, compassionate
PASSION FOR Christ, shepherding and equipping others for ministry, influencing the community for Christ, outreach
ANTICIPATED TIME COMMITMENTS
Anticipate 20-30 hours per week to start with potential to work into full time.
RESPONSIBILITIES/DUTIES
Provide leadership and vision for the church. Direct plans for ministry and church growth based on the vision of the church.
Motivate, equip and nurture the people of the church through example, preaching and teaching God's Word and through spiritual counseling.
Spend significant time in prayer and Bible study.
Contact/visit hospitalized, shut-in or grieving church members and attendees.
Officiate at weddings and funerals.
Provide premarital counseling, counseling regarding salvation and spiritual issues and other counseling for church members and attendees as appropriate and as time permits.
Perform ordinances such as Communion, baptism and feet washing.
Oversee church discipline and manage conflict in the church in a Biblical manner. Seek to reconcile relationships and promote unity within the church.
Participate in evangelism efforts through preaching and giving invitations during worship services, revival or other special services, visitation and other outreach efforts.
P/T Youth Leader – Camp Hill Church of God, Camp Hill, PA – ERC
This position would involve approximately 8 to 10 hours a week mostly on Sunday mornings and evenings. It would also involve preparing lessons and activities for our youth between sixth and twelfth grades. It also may involve some driving of the church van. Please contact David DeHart with questions and to apply.
Missions Employment Opportunities
CGGC Global Reach Ministries continues to seek missionary candidates to fill a variety of requests from the field. For more information about these opportunities, please contact GR Director Ben Tobias ( or 419-424-1961).
Download Global Reach Application form.
Kenya (Embu area)
Teacher/mentor

to pastors and teachers. A person with economic development experience is desirable.
Bangladesh (Dhaka area)
Professor to teach at College of Christian Theology Bangladesh. The CGGC is a founding partner in this institution. A doctoral degree is required (minimum 4 years commitment).