Key: F/T = Full Time | P/T = Part Time
Job - F/T Pastor - Circuit: Olive Branch Church of God - Sugar Ridge Church of God - Van Wert, OH - GLC
Circuit: Olive Branch and Sugar Ridge Churches of God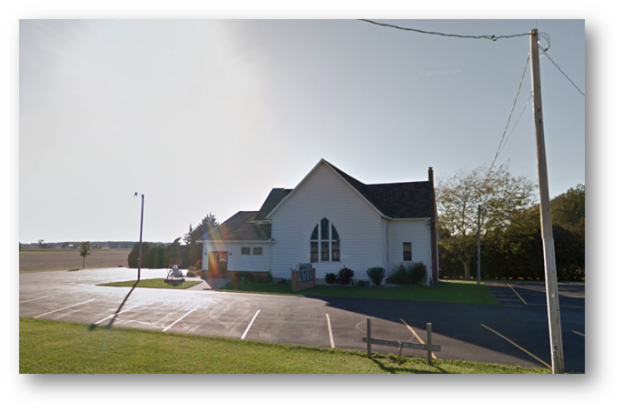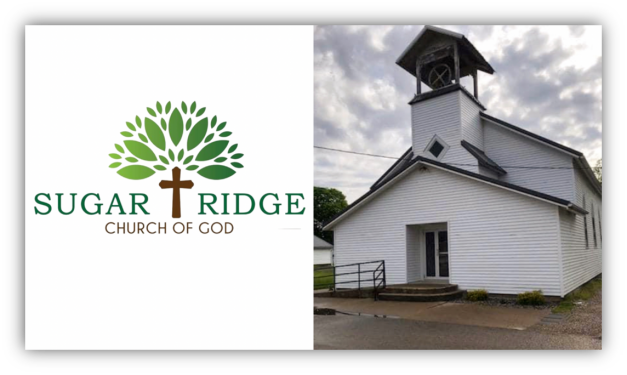 Olive Branch and Sugar Ridge are looking are two distinct churches in the Churches of God General Conference denomination that are looking for one full time pastor. We have been part of a pastor circuit for many years and our congregations work well together and are always seeking new opportunities to bring Christ to our shared communities.
Our objective as we move forward is to win new people to Jesus Christ as Lord and Savior of their lives and build relationships as we grow our church family.
We are looking for a pastor who is:
Relational and able to inspire our church family to be disciples for Christ.
Willing to support church functions, ministries, and missions held by our church and community.
Truthfully present the Word of God on a regular basis to teach, encourage, comfort, guide, and challenge all members of the congregation to live out their faith daily.
Spend regular time in study and prayer
Provide leadership, communication, and guidance in the everyday functioning of Olive Branch (attendance at Church Board Meetings, Great Lakes Conferences, ministerial meetings, VBS, concerts, programs, dinners held at church; etc.)
Provide pastoral care to our sick, elderly, or grieving.
Work collaboratively with the church members to expand outreach to the community and beyond
About Olive Branch Church of God
Located in the state of Ohio at 18568 State Route 118 North is the small country church of Olive Branch Church of God nestled between the two small villages of Rockford and Ohio City. Established over 100 years ago in a predominately farming community, its congregation developed a strong and independent nature with a love of God and a steadfastness in faithfulness at its core. Maintaining the small-town feel and rural charm, the members of Olive Branch are friendly, hard-working, dedicated individuals who are committed to serving God and those in need. At this time, we are excited to begin our search for a new leader who will inspire and guide us in our journey of faith as we magnify and praise the Lord; who will partner with us to expand and develop outreach ministries to win new people to Jesus Christ as Lord and Savior of their lives; and who will prepare them for the future by meeting their spiritual, social, and physical needs.
About Sugar Ridge Church of God
Sugar Ridge church is located in the heart of Convoy, Ohio. The church consists of a sanctuary, nursery, and fellowship hall. Our building is handicap accessible and is equipped with a generator to provide shelter during a community crisis.
We are a multi-generational congregation who has been established for over 125 years. We provide Sunday School, worship, Bible Buckeyes, Children's Church, Community VBS, weekly Bible Studies, and we support various missions including a yearly trip to the Henderson Settlement. Our average Sunday attendance is 20+.
We look forward to hearing from you! May God bless and direct your ministry!
If interested in becoming part of our church family, please contact and send resumes to:
-Great Lakes Conference Churches of God Director, Dr. Earl Mills: or 717-977-0429
-Sugar Ridge Board President, Tyler Gibson:
Job - F/T Pastor - Wharton First Church of God - Wharton, OH - GLC
Wharton First Church of God

Wharton First Church of God is seeking to fill a need for a full time pastor. The deadline for application is January 15th, 2022.
Please send resumes to: or
About Wharton
We here at Wharton are an outwardly focused group of Jesus followers who are committed to bringing the Gospel to our community in every way we can. We have focused our efforts on our local school system, and on raising up our young people. We are a people who value worship and prayer in our church. We are active and hardworking and are in search of a spiritual leader who will continue to help us press into our calling as a church to "be the light" to the Riverdale community.
History

The Wharton 1st Church of God was built in 1911 and has a long history of discipleship, missions' outreach, and support of the conference. We have had sixteen men called in to the ministry from our membership.
Our church draws people from not only Wharton, but several surrounding communities including Forest, Mt. Blanchard, Carey, Upper Sandusky, and as far as Findlay. Our average attendance is around 95. We are a multigenerational church with a congregation of all ages. We along with worship service have a Sunday School of all ages. During the week we have Wednesday adult prayer and Bible study, as well as children's and youth ministries.

The church sanctuary was built in 1911 and the annex with class rooms was built in the early 1960s and finished in 1966. We purchased our parsonage in 2003 and then used the old parsonage for classes for whatever is needed, and most recently our new food bank ministry.

In 2019 we attempted to purchase the lot next to the Wharton Bank and surprisingly were given the property along with the bank building itself. We went to work building our new fellowship building, "The Dwelling Place" which has been a multifunctional addition. It has a large kitchen which we use to bless the community and rent the facility for special events also. The bank has also become very useful as pastor's offices, church office, classes, youth activities in the upper room, storage and general use.

The Wharton community profile
The village of Wharton population is about 338, with a reported median family income of $53,000.00, per capita income of $25,000.00. The median home value is $85,000.00, with median rent values of $687.00. There are currently no stores in Wharton, but the US Postal Service maintains a facility there.

The local school system is the Riverdale School, with all grades and is 4 miles west of town, with new buildings built in 2005. Higher education includes 7 college and trade schools within a 40-mile radius, with The University of Findlay 17 miles away. People shop mostly in Findlay or Upper Sandusky, both are within a short drive. The village has a volunteer fire department and village council. The village added a sewage treatment plant a few years ago. The water supply is from individual wells or cistern holding tanks.
Surrounding community populations include Forest – 1431; Mt. Blanchard – 486; Carey – 3554; Upper Sandusky – 6440; and Findlay - 41,225.

Church Ministries
The church ministries include the before mentioned Worship, Sunday School, and prayer and Bible study. We have since in 2020, partly due to the pandemic, begun an online live worship ministry through Facebook. We at that time changed our music style more to the contemporary songs. We have however not changed the message, but have our roots grounded in the Holy Word of God. We have started several new ministries along with historic ministries such as Vacation Bible School, Camp Otyokwah, youth and children's ministries. Our ministries have included food ministries of Taste of Grace meal for the community now once a quarter; potluck meals mostly once a month; funeral meals; meals for the sick and grieving, and our annual Community Thanksgiving meal for all. Other ministries include Beautifully Rooted women's group, Men of Iron, an Easter egg hunt, quarterly bonfire fellowship events on our spare lot. A ministry that has become special to us is the Back to School Blitz which reaches many through giving school supplies and back packs; it also includes food and games of all sorts; free haircuts; bounce houses, rides, local sheriff and fire truck display, animal petting, donated prizes and fun for all. There are lots of opportunities for service and fellowship.

For a closer look, log on to our website www.whartoncog.com.

In conclusion our focus has been on reaching others for the glory of God!
'
Job - P/T - Secretary - Shippensburg First Church of God - Shippensburg, PA - ERC

Part Time Secretary
Shippensburg First Church of God is seeking to fill a need for a church secretary. The position is a 3-day per week offer, working 21hours per week.
Qualifications
Familiarity with office organization
Proficiency in Microsoft Office packages, Internet and Emails
Excellent written and verbal communication skills
Professional and Punctual
A high degree of multi-tasking and time management capability
Applications should be forwarded by November 30th 2022 to;
Job - P/T - Administrative and Communications Assistant - ARC
The Allegheny Regional Conference is opening a position for an Administrative and Communications Assistant. This is a part-time, 30 hours per week position
See full Job Description here: Job Description
Please include examples of online work. Applications best received by October 31.
Send resume to Phil Scott:
Location: Remote/Work from home.
Job - F/T - Chaplain - Grove Manor Home
Position Title: Chaplain
Responsible to: Director of Chaplain Services/Grove Manor Home Admin
Department: Chaplain Services
Salary: Minimum 40 hours per week

Purpose and Description
In co-operation with the Director of Chaplaincy Services, provide opportunities for
residents to engage in worship and fellowship events. As Chaplain, you are a vital member of the resident care team. This is a professional position with the primary purpose of your job position is to contribute to the spiritual and emotional needs of each resident and family as needed.
The Chaplain is responsible for the implementation of the daily chaplain services aimed
at meeting the goals and objectives of the Grove Manor Board of Directors and it's Nursing
Homes. These services are available to all patients/residents/clients, families, and staff.

Required Knowledge, Skills and Abilities
An understanding of the inter-connectedness of the spiritual, physical, and emotional
needs of the chronically ill and their families. A thorough knowledge and understanding of the
nursing home organization. Ability to plan, organize and implement religious services. Show
initiative and resourcefulness in developing individual resident and facility-wide resident/family
religious support. It is essential to possess excellent people skills to develop a meaningful rapport with residents, families, staff and community.
Qualifications
Education

A Bachelor's degree in Theology, or a related ministry field preferred.

Training

A minimum of one Clinical Pastor Educational Unit preferred.
A minimum of one year ministry experience.

Personal Requirements

Approved credentials and a solid standing in and endorsement from the Allegheny
Regional Conference of the Churches of God or one approved by the Allegheny
Regional Conference appropriate commission.
Demonstrable value placed on the importance of working as a team both within
and outside the department.
Good interpersonal and socialization skills.
Ability to be assertive yet flexible.
Ability to delegate.
Duties and Responsibilities
In your capacity as a Chaplain, represent Grove Manor Board of Directors, and the
Allegheny Regional Conference of the Churches of God institution's mission and
philosophy in ways that honor God.
Be a positive representative of Grove Manor Board of Directors and its Homes to the
community, and beyond.
Participate in accomplishing Grove Manor's expectation of 24/7 chaplain coverage for its
residents, staff and families as needed.
Participate in on-going required chaplain trainings and reflection process for
current Chaplains.
In co-operation with Grove Manor staff, residents, and families establish an order
of priority in determining which residents need and desire pastoral care. This care shall
include needs relating to anxiety, depression, terminal illness, and emotional factors
affecting health. The chaplain shall visit residents in hospitals, and perform funerals as
requested.
Attend annual Allegheny Regional Conference sessions and maintain a working
relationship with the conference.
In co-operation with the Director of Chaplaincy ensure that adequate Sunday worship
services, special services, devotions and bible studies are available to the patient/resident/
client population of all Christian faiths.
Host area church leaders and, when possible, be involved within the area ministerial
council.
Represent the institution pastorally to the local community, including public speaking and attendance at social gatherings when invited.

  JOB ACCOUNTABILITY
The chaplain's day to day activities are managed by the Grove Manor Administrator He/
she shall submit a written report monthly to the Chaplain Committee, Administrator,
Director of Chaplain services, and Director of the Allegheny Regional
Conference. The Chaplain is evaluated annually and is responsible for submitting reports
on departmental activities as required. The reporting relationship between
the chaplain and his or her Director and Administrator should be consistent with that
of Grove Manor Board Inc.
Grove Manor Home: http://www.grovemanornursing.com/
Please send resumes or inquiries to Phil Scott before November 15: .org
Job - F/T - Senior Pastor - Columbia Church of God - Columbia, PA - ERC
Columbia First Church of God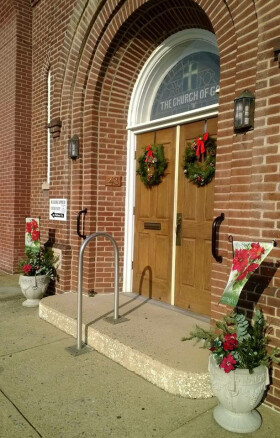 The Columbia Church of God, 43 N 7th St, Columbia PA Eastern Regional Conference, Churches of God, is trusting in God for a full-time and but may consider a part-time pastor. Our church is located in the Borough of Columbia, along the Susquehanna River, on the western edge of Lancaster County. Our congregation was first established in 1869 and currently has approximately 65 members. We also offer a parsonage next door to the bethel.
Our Mission Statement is for all to hear, understand, live and follow the word of God; to personally know His love and to become His hands and feet in the world today. Our moto is "Come as you are. Leave CHANGED". We agree with the doctrines of the ERC and seek a pastor who is spiritually called by Christ. Any prospective candidate must be an individual who is, or is willing to be, either licensed or ordained, and approved for ministry within the Eastern Regional Conference of the Churches of God, General Conference.
We desire someone who loves GOD, enjoys preaching and teaching GOD's uncompromising WORD with passion and has a genuine calling to shepherd his flock.
Any candidate being considered for the position must be in complete agreement with the doctrinal stances of the Churches of God found in What We Believe and in agreement with our social stances found in Here We Stand. (This information is available on the Church of God General Conference website, https://cggc.org/about-us/who-we-are/) Additionally any prospective candidate include, if possible but not mandatory, a video of your preaching ministry.
If you believe you are called to serve at the Columbia Church of God, please send an email to Dave Anderson, ERC Placement Representative for the Commission on Credentialing & Placement, at . Please include a current resume, brief description of your calling to be a pastor, and your walk with the Lord. If you have any questions, please contact Dave at 717-808-2075.
Job - F/T - Senior Pastor - Shiremanstown First Church of God - Shiremanstown, PA - ERC
Shiremanstown First Church of God
The Shiremanstown First Church of God, 35 S. Locust St., Shiremanstown is accepting application for the position of full time Senior Pastor.
The church is located in the borough of Shiremanstown, Cubmberland County, Pennsylvania. Shiremanstown is part of the Harrisburg-Carlisle Metropolitan Statistical Area and is located in what is know as the "West Shore" which includes similar communities such as Mechanicsburg, Camp Hill, Lemoyne and New Cumberland.
The church is an established congregation, with two worship services having a combined attendance of 80 to 910 individuals. In addition to the senior pastor, the church has a full time Youth Minister, and a part time secretary and pianist.
The successful candidate needs to be able to teach and preach the Word of God accurately and with clarity, and have a strong and unwavering conviction of the major doctrines and theological teachings of the Bible.
The congregation is looking for someone who is:
Relational and open to engage with the congregation.
A strong leader who leads by example, helping us to take our faith into the community to share the love of Jesus and discover, develop and deploy disciples for Jesus.
The candidate seeking ministry here would need to be licensed or ordained and be approved for ministry by the Eastern Regional Conference of the Churches of God General Conference.
Interested candidates should submit their resume, a completed application, and the "characteristics survey" to Dave Williams at by September 30, 2022. Feel free to contact Dave Williams at 717-805-6027 if you have any questions. You can find the application and the characteristics survey at the buttons below.
Job - F/T – P/T Pastor – Hopewell First Church of God
Hopewell First Church of God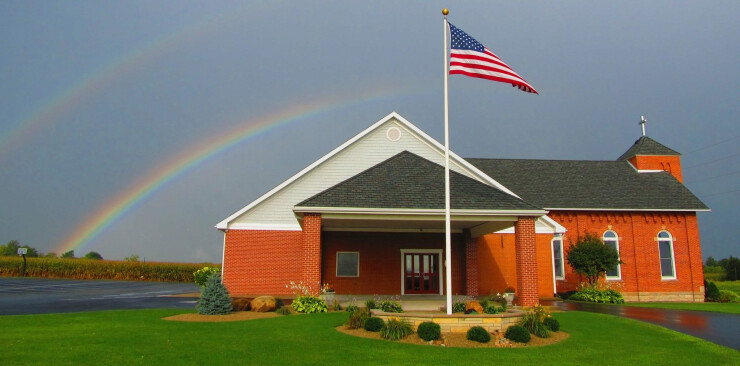 Hopewell First Church of God in Tiffin, Ohio is looking for a well-qualified pastor to step into a senior pastor role! Hopewell CoG has a long history in its community, with deep roots and the potential for an expanding impact. With multiple colleges and high schools in the area, there is a tremendous opportunity for outreach, as well as a loving congregation to shepherd. Hopewell offers competitive pay, flexible hours, and the potential for a parsonage. Click the button below for a full job description.
Please submit resumes (or related questions) to ( ) or the Board Chairman, Lee Dewald ( )
Job - F/T Pastor - Mt. Carmel Church of God - Celina, OH - GLC
The Mt. Carmel Church of God is seeking a full-time Pastor.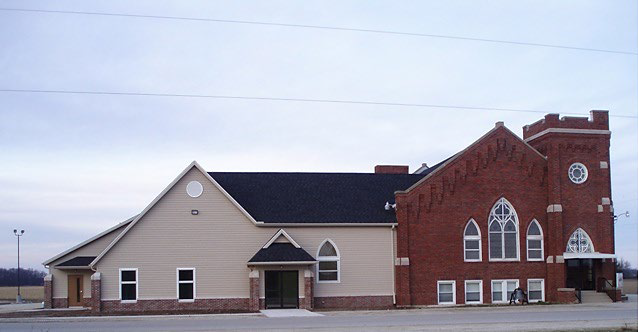 Located at 2493 Carmel Rd., Celina, Ohio, Mt. Carmel is looking for a dedicated, full-time pastor who will focus on discipleship and mission. Click below to view our ad for more information.
If interested in becoming a part of our church family, please contact:
Dr. Earl Mills:
Brad Baucher:
Job - F/T Associate Pastor – Indian Head Church of God - Indian Head, PA - ARC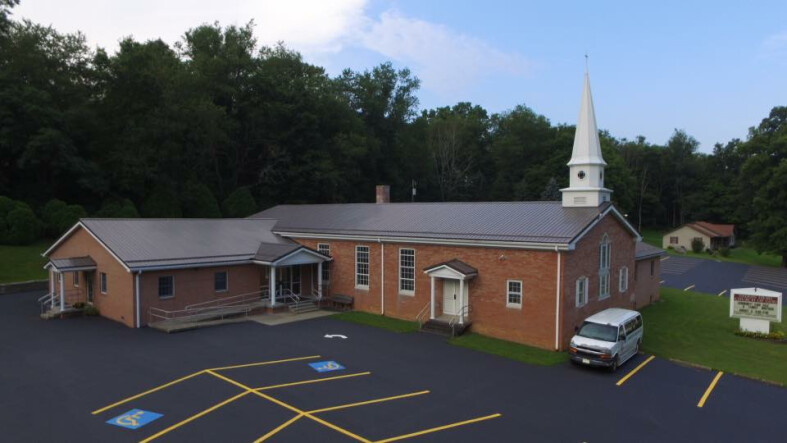 Indian Head Church of God
Associate Pastor
The Indian Head Church of God is looking for an associate pastor to be a spiritual leader in the congregation and will work with the Senior Pastor to assist in carrying out the ministry of the church. The deadline for applications is October 1, 2022. Click below to view the full job description.
Please direct all inquiries to Pastor Fred Bauer:
Job - P/T Pastor –Red Hill Church of God, Newport, PA -ERC
Part-time Pastor (20-25 hours per week). The Red Hill Church of God in Newport, PA is a church that is 175-years-old. We are a small but strong and faithful congregation whose mission statement is to lead people into a personal relationship with God. Our congregation is looking for a practical and relevant Preacher/Teacher that God has chosen to lead us in Sunday Worship Service and Wednesday night Bible Study. The candidate must have a heart for evangelism and would be willing to participate in the Church's outreach programs at our local Canal Day event and the Perry County Fair. The appropriate candidate would be willing to be licensed or ordained and approved for ministry by the Eastern Regional Conference of the Churches of God, General Conference.
Interested parties should contact:
Pastor George Jensen

P/T - F/T Pastor – Boiling Springs Church of God, Decatur, IL – MRC
Job Opening Boiling Springs Church of God
Boiling Springs Church of God, Decatur, Illinois, is seeking a God-called, Christ-centered Pastor. The ideal candidate is someone who is approachable, compassionate, reliable, enthusiastic, positive, motivated and energetic. He or she must be able to lead by word and example, must communicate clearly and effectively, must be interested and involved in outreach, and must be excited to lead us and help us build upon our vision and mission. In addition, he or she must be able to deliver Bible-based messages that accurately convey Biblical truths. Please electronically send your current cover letter, resume, church membership, ministerial credentials, education, employment history and three references with contact information to . For answers to questions or for more information you may also call Pastor Travis at (260) 244-4042. The deadline for applications is September 1, 2021 or 90 days from date of posting, whichever is later. However, interviews may begin as applications are received. All packets will be considered in full confidence.
BOILING SPRINGS CHURCH OF GOD
PASTOR
JOB DESCRIPTION
The pastor shall serve as the chief under-shepherd and overseer of this local church, feeding, leading and nurturing the sheep. This person's main responsibilities will be to communicate God's Word, minister to spiritual needs and provide biblical leadership for the church.
POSITION Pastor
ACCOUNTABLE TO God, Leadership Team
MINISTRY TARGET Congregation, Community
MINIMUM MATURITY LEVEL Stable, mature Christian
AREA OF GREATEST NEED Leader – Careful listener – Good communicator – Experienced in teaching and/or preaching – Trained and/or experienced in
counseling – Experienced in leading others to Christ – Able to keep confidences
BEST PERSONALITY TRAITS Expressive, caring, genuine, compassionate
PASSION FOR Christ, shepherding and equipping others for ministry, influencing the community for Christ, outreach
ANTICIPATED TIME COMMITMENTS
Anticipate 20-30 hours per week to start with potential to work into full time.
RESPONSIBILITIES/DUTIES
Provide leadership and vision for the church. Direct plans for ministry and church growth based on the vision of the church.
Motivate, equip and nurture the people of the church through example, preaching and teaching God's Word and through spiritual counseling.
Spend significant time in prayer and Bible study.
Contact/visit hospitalized, shut-in or grieving church members and attendees.
Officiate at weddings and funerals.
Provide premarital counseling, counseling regarding salvation and spiritual issues and other counseling for church members and attendees as appropriate and as time permits.
Perform ordinances such as Communion, baptism and feet washing.
Oversee church discipline and manage conflict in the church in a Biblical manner. Seek to reconcile relationships and promote unity within the church.
Participate in evangelism efforts through preaching and giving invitations during worship services, revival or other special services, visitation and other outreach efforts.
P/T Youth Leader – Camp Hill Church of God, Camp Hill, PA – ERC
This position would involve approximately 8 to 10 hours a week mostly on Sunday mornings and evenings. It would also involve preparing lessons and activities for our youth between sixth and twelfth grades. It also may involve some driving of the church van. Please contact David DeHart with questions and to apply.
Missions Employment Opportunities
CGGC Global Reach Ministries continues to seek missionary candidates to fill a variety of requests from the field. For more information about these opportunities, please contact GR Director Ben Tobias ( or 419-424-1961).
Download Global Reach Application form.
Kenya (Embu area)
Teacher/mentor

to pastors and teachers. A person with economic development experience is desirable.
Bangladesh (Dhaka area)
Professor to teach at College of Christian Theology Bangladesh. The CGGC is a founding partner in this institution. A doctoral degree is required (minimum 4 years commitment).