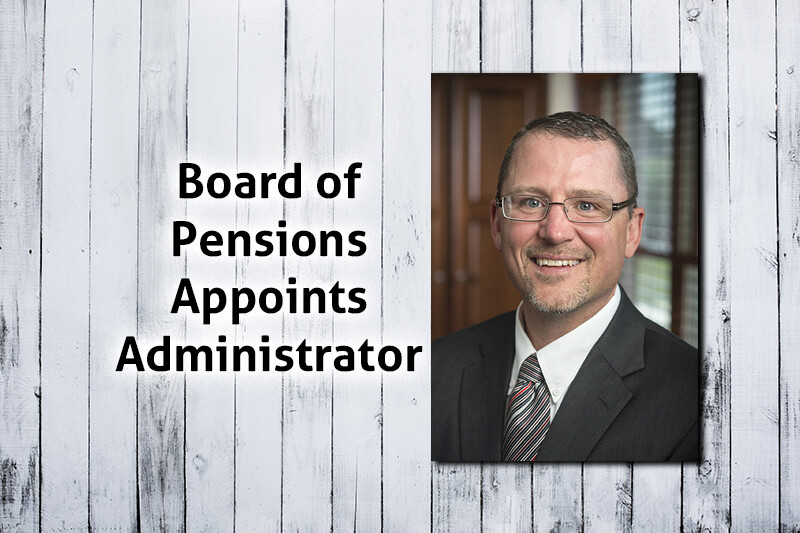 The Board of Pensions is pleased to announce the hiring of Jason White as Pension Administrator, effective July 1, 2022. Jason has 26 years of experience in the financial services industry and currently serves as Relationship Manager and Ambassador for Shelton Financial Group, Inc., Fort Wayne, Indiana. Previously, he served as financial advisor, chief compliance officer, and chief operating officer with Shelton.
"I look forward to meeting congregations and pastors across the church," remarked Jason. "We have a strong pension program and a strong history, and I am grateful for this opportunity to build on the legacy prepared for us. The Church Pension program is such a meaningful way for congregations and pastors to prepare for retirement and to take advantage of opportunities afforded clergy by our government." Jason will be working out of his home in Zanesville, Indiana, and will be accessible by phone and email as well as visiting local regional gatherings.
"We are so pleased to welcome Jason to the Churches of God Pension staff," said Pastor Douglas Nolt, President of the Board of Pensions. "Jason brings a deep commitment to Christ and the Church and a wide breadth of experience in the marketplace. We are excited to see how the Lord will continue to bless pastors and congregations as Jason interacts with them."
Jason and his wife Jesse (Callaway) are parents of four children, ranging in ages from 22 to 12. They live in Zanesville and attend the First Church of God, Zanesville (MRC). He holds a BA with a major in Mathematics from Eastern Illinois University and a Master of Arts in Theological Studies from Winebrenner Theological Seminary. In addition, he holds the Series 6, 63, and 65 financial service licenses.
Jason succeeds Jim Thomas who has been part of the Board of Pensions for the past 39 years, beginning as a director in 1983 and serving as Administrator since 1998. Jim and Donna will continue to enjoy retirement from their home in upstate Minnesota. Jim will be recognized for his excellent service during the triennial sessions of General Conference, meeting this July in Findlay.
May 18, 2022