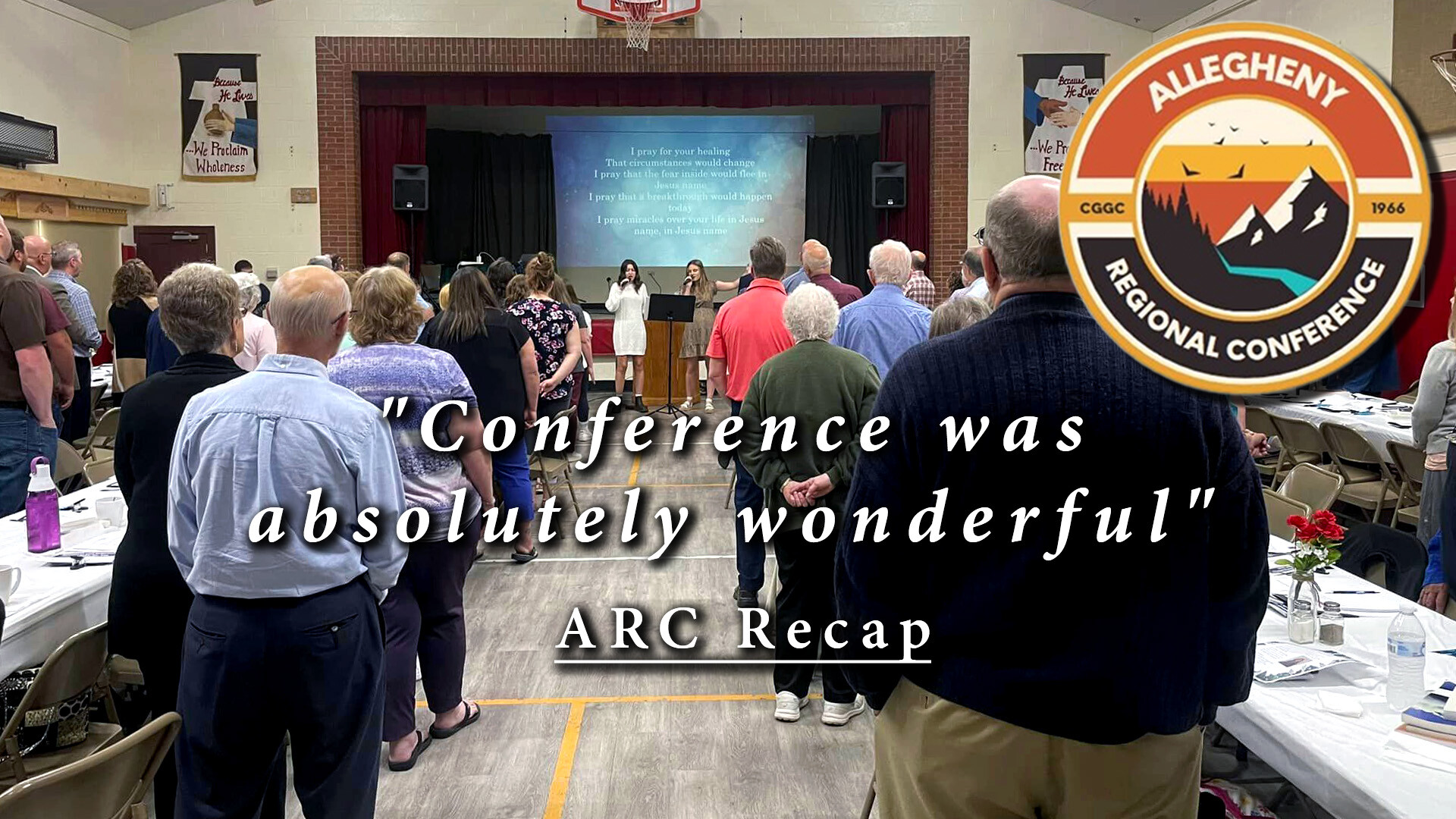 On Friday May 20th, and Saturday, May 21st, The Allegheny Region Conference Sessions were hosted by the Kingwood Church of God at their Community Center, a repurposed elementary school in Markleton, PA. The conference brought together the churches from across the region for two days of fellowship and church business. This year began Friday with a relational afternoon for about 45 pastors and spouses with a tour of Frank Lloyd Wright's Kentuck Knob and concluded with dinner at the church.

Frank Lloyd Wright's Kentuck Knob
In his weekly address called the ARC Journey, Regional Director Phil Scott said that "Conference was absolutely wonderful. We started off going to Kentuck Knob with about 45 pastors, wives, and guests, and that was a beautiful day... It was an opportunity for some of our new pastors to connect."

ARC Journey by Director Phil Scott
Saturday worship was led by the Kingwood Church of God Youth Worship Team through out the day. Dr Marcus John, the pastor at Grange COG brought our opening message on discipleship and Will Miller, our host pastor, led us through the Ordinance Service.
President Doug Nolt, Indian Head COG, and Vice President Mike Bobula, Latrobe COG, brought multiple constitutional changes to the floor. Those changes reflected a desire for the region to be more nimble, respond to diminishing leadership pools, and allow the Ad Council to be responsive. Those motions all passed after discussion and with the promise of more to come.
The Region elected Dr Christine Florendo as Clerk, Mark Yarger, Susan McMichael, and Tom McGraw to the ARC Ad Council.
Phil Scott, Regional Director, shared from discussions over the year, the Region exists for two reasons: to support churches and to support pastors. The challenge for us will be to shed the activities of the region that do not help us achieve our objectives and to stay nimble to be responsive to the needs of our churches and pastors. Eight significant ministries were identified and spotlighted for excellence, risk taking, and boldness.
Rob Allison, Dr Mitch Johnston, Greg McDonald, and Ben Tobias each received engraved watches for 25 years of ministry. Retirees James Montique, 44 ministry years, and Dr Mark Yarger, 37 ministry years, were each recognized.
The Grove Manor Corporation, our three nursing homes, reported that COVID-19 wave is recovering financially and that there is much work to be done with this vital ministry to our seniors and employees.
The Allegheny Region Foundation announced two grant recipients for this year. Center Bethel received a grant for a project and Camp Sonrise Mountain was given a scholarship grant toward camper registration.
Camp Sonrise Mountain announced that bookings for the camp are nearly maxed out for the year, that the Program Committee hosted a women's weekend over the past year and hopes to plan more discipleship focused weekends in the coming year.
The CGGC and WTS shared multiple new collaborative initiatives in progress and on the horizon.
The Allegheny Region Conference Session was concluded with an Ordination service with message delivered by Dr Rob Guy. Scott Leichliter, Fairview COG, and Shawn Robert, United COG, both received life ordination.
Regional Director Philip Scott said that "For me, it was exciting for us to be gathered together again, and it was super exciting to be at Kingwood in their facility, the community center, and it was great working with Jesse and the entire team. Their hospitality was far above and beyond anything we could have hoped for, so [they] have spoiled us."
---
CGGC eNews—Vol. 27, No. 22