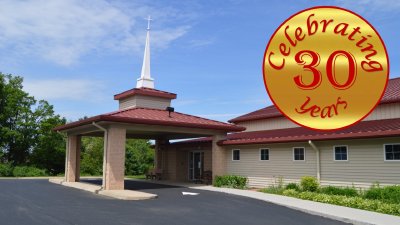 I plan to pick up the second part of How do You Measure Disciple Making in next week's E-News. This week there were several items I wanted to highlight and bring to your attention.
This past weekend I spent some time in Dover, PA – right outside of York, helping Friendship Community Church celebrate their 30th anniversary as a congregation. What a wonderful celebration! They were kind enough to invite me to preach at their services on Saturday evening and Sunday morning and share a few words at the anniversary celebration on Sunday evening. Many thanks to pastors Logan Ames (below left) and Ben Sorbello (below right) for the invitation and for such a wonderful weekend – it was a beautiful celebration.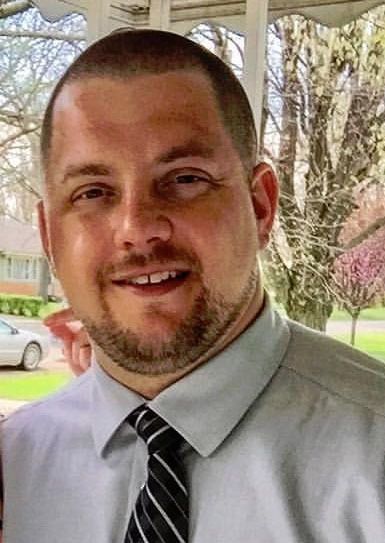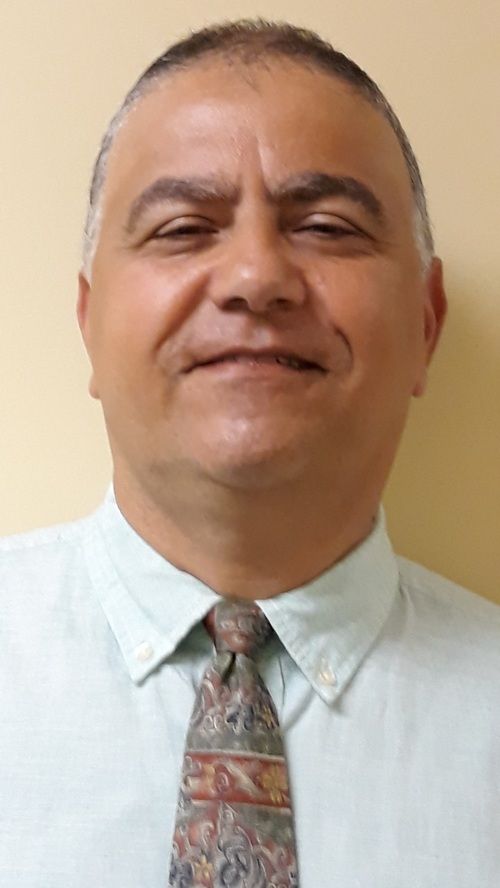 Friendship Community Church was planted in 1991 by Dennis and Ruth Hall. The first service was March 17, 1991 at the Bob Hoffman YMCA in Dover. Friendship was established to be a place that helped people find and say yes to God. Dennis and Ruth returned to Friendship this past Sunday to help the congregation celebrate. There were a number of former staff members who shared along with two of the pastors who have been raised up and sent out from Friendship to serve in other locations: pastor Darrell Schrade at Mt. Olivet and pastor Tracey Utermahlen at York West Poplar. Stories were shared that helped highlight the various ways in which God has worked through the congregation to advance the kingdom of God over the past 30 years.
Friendship is doing some great ministry in their local community, from the Little Friendships Preschool to the Night to Shine prom night for people with disabilities. They're continuing to reach out and demonstrate the Good News of Jesus to their neighbors and fellow community members. It was an honor to be a part of their special weekend.
Since I was in the area, I also had the opportunity to worship with our brothers and sisters at Esperanza de Gloria in York led by pastors Eva and Italo Lezama (pictured below). This congregation has just been established in the past year and is a beautiful picture of what can happen when congregations partner together in mission. Esperanza de Gloria meets in the West Poplar Street Church of God facility in York, PA. Pastor Tracey Utermahlen and the good folks at West Poplar Street are sharing their facility with this new work and partnering together in several outreach opportunities.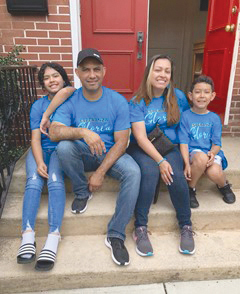 Two congregations in one facility! I'm convinced that this kind of partnership can happen in more and more places around the country. There are many places where existing congregations could partner with a new Spanish speaking congregation and maximize the stewardship of facilities and resources. I know that our Great Lakes Conference churches have been working with Caleb and Christina Acosta (Latino Ministries Directors for the CGGC) to see this kind of thing develop in churches across Ohio and Michigan.
It was one of those weekends where I wished I could be in multiple places at once because there was a lot going on. Our brothers and sisters at Grandpoint Church located Chambersburg and Shippensburg held a joint service outside under a big tent and baptized 48 followers of Jesus! In addition to baptisms, the church commissioned Pastor Mike Carey and the team of folks from the congregation being sent to launch Grandpoint Church – Greencastle campus. The Greencastle campus will launch on Sunday, September 12th. Please be praying for this new congregation and the ministry that will take place in Greencastle. I'm so grateful for Pastor Lawrence Metzler and the team at Grandpoint Church and their commitment to multiplication.
God is working and moving across our body even in the midst of a pandemic! I'm grateful for the way God is moving in our midst.
Before I wrap up, I also want to bring a couple of prayer concerns to your attention. We recently received communication from Samir Singha requesting that we urgently pray for his wife Charusheela. They are currently in the South India state of Tamil Nadu at Christian Medical College under care of doctors. Below is part of his email.
"Doctor has seen a tumor in her cervix, she is undergoing investigation. She needs your prayer and strength from the Lord at this very moment. Kindly pray for her healing. I request you to uphold us in your prayers for Madhumita and myself as we face this situation."
The Singhas are dear friends and we are asking God for healing and provision during this time of need. In addition to the Singhas, I'd encourage you to be in prayer for several congregations that have brothers and sisters who are seriously ill with COVID-19. I'm aware of one of our pastors who's currently in the ICU battling COVID as well as another dear brother who is hospitalized with this awful disease.
While these are exciting times to be living out our lives for the Gospel of Jesus Christ, they are not without their challenges and heartbreaks. Some of our brothers and sisters need our prayers on their behalf today.
Christ's Peace,
Lance
---
CGGC eNews—Vol. 15, No. 35