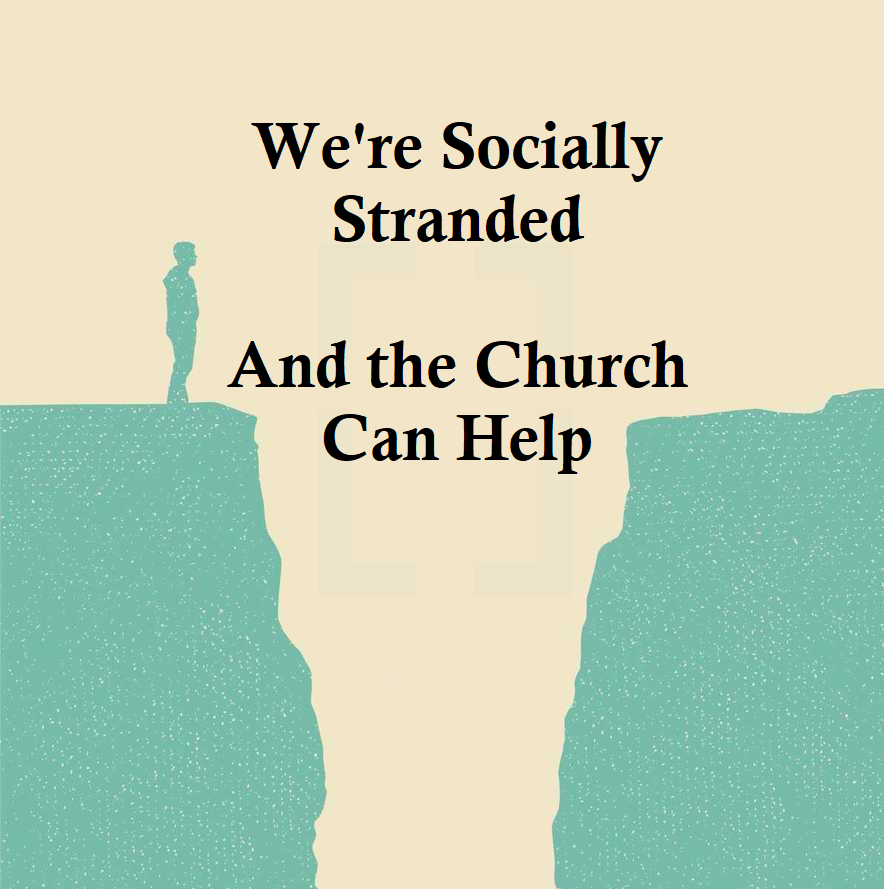 The Surgeon General's Advisory for 2023 was just released this month (May, 2023) and the title Our Epidemic of Loneliness and Isolation pretty much says it all. The title is certainly playing on our collective memory of the recent, worldwide Covid19 epidemic, and for good reason as Covid exacerbated the issues described in the advisory report. The crux of the issue is that, based on trends from decades of data about U.S. populations, U.S. citizens are experiencing a continued decrease in social connectedness, and profound increases in social isolation and loneliness. The report finds that social isolation and loneliness increases the risk of premature death by as much as 26%, with a similar increase for both disease, heart disease, and stroke. Likewise, both social isolation and loneliness are causing massive expense on U.S. spending and cost for U.S. employers. Psychologically, physically, socially (as a society), and even economically, loneliness is killing us.
Another key metric is the disparity between our trust of the other. The reports threads that "Polls conducted in 1972 showed that roughly 45% of Americans felt they could reliably trust other Americans; however, that proportion shrank to roughly 30% in 2016." The divisiveness of the United States is clear as day, the culture wars rage from sincerely important issues like immigration or abortion, to downright trivial ones like Starwars (I say that with much affection for Starwars, by the way). Each and every issue is burdened with the sky-high stakes regardless of its actual importance, and it makes communication, relationships, and empathy feel impossible.
The good news is that on 5 separate occasions, the report makes clear reference to religious groups playing a crucial role in building social connectedness, or "social infrastructure". The U.S. government rightly recognizes that religious institutions are, in many ways, an essential part of the fabric of human community. It means that, like we've always known, church, outreach, and missions are not just crucial our calling, and not just crucial to supporting the life of the church as an institution, but also to building a thriving community.
Likewise, it's a wake-up call to inwardly facing churches. When we don't actively engage our communities, we aren't just not helping, we are actively hurting them through our isolation. This thread corroborates what we've heard anecdotally on the ground in ministry from people like Pastor and Southeast Regional director Victor Glover, who you can read about in our most recent issue of The Global Advocate. Pastor Victor said that "We have got to be more proactive to better address and reach out to our community." By proactive, Pastor Victor means listening to the needs of our community, and going out to meet them, instead of waiting for them to show up in our churches.
The report suggests that proactive behavior like this could lead to a "virtuous cycle", which means mutually reinforcing behaviors that ultimately produce healthier, happier people and communities. The report states that, "There is, for instance, a virtuous cycle between social connection and volunteerism or service. Those who are more connected to their communities are more likely to engage in service, and those who are engaged in service are more likely to feel connected to their communities and the individuals in it."
If you haven't noticed, business all around the U.S. have risen to the challenge of meeting the needs of the isolated. Door Dash, Grub Hub, and Amazon will deliver pretty much anything, anywhere. Grocery stores will gladly accept an extra $5 and do your shopping for you, and bring it to your car. It's true that all of these services are a genuine boon to those with accessibility issues, or who are homebound, but it's also true the business world is bending over backward to monetize our social isolation. The forces of the world are often apathetic toward or actively working against our Christian commission to share the gospel, to make disciples, and to share Jesus in community. Which means if we want to see our communities become more, well, communal, and less like a bunch of isolated individuals, then we need to redouble our efforts to cultivate that, and we can do so by following Jesus's explicit commands.
If you want to read more about the pitfalls our creeping social isolation, and the ways in which experts say we might combat that, I'd encourage you to read more of the full Surgeon General's Report here.
---
CGGC eNews—Vol. 27, No. 20