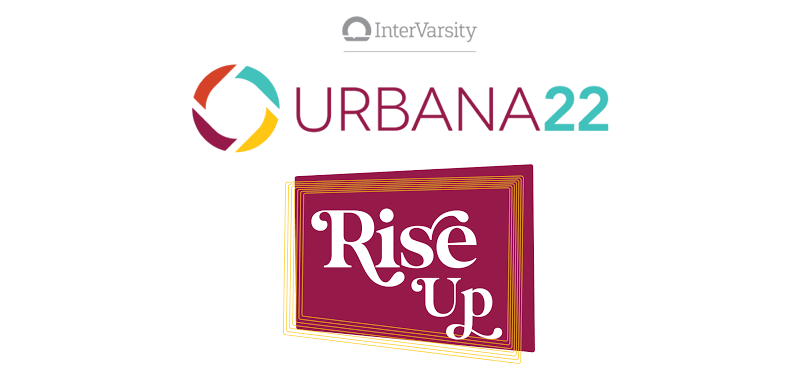 This week's E-News is a guest blog by Global Reach Director, Ben Tobias. This is a wonderful opportunity to invest in the young leaders in your congregation. I'm praying for another group of young people like Clara Landes, Dr. Fidelia Gilbert, Jim Wallace, Dr. Vic Binkley, Carroll McNutt and a host of others who have answered the Lord's call with "here I am, send me!" Please join us in prayer as we ask God to raise up the next generation of missionaries. Also, be sure to pass this information along to some of the young adults in your circle of influence who have God's heart for the nations.
Christ's Peace,
Lance
---
It's time to "Rise Up!"
I can't believe it's been 35 years! Back in 1987, when I was a college sophomore, I attended a life-changing event over Christmas break. It was the Urbana Student Missions Conference, which at that time was held every 3 years at the Champaign-Urbana, IL campus of the University of Illinois. I remember the theme, "Should I Not Be Concerned?" as speaker after speaker (including the late Billy Graham) challenged more than 15,000 college students to hear God's call to serve Him with their lives. That brief three days changed my life and set the course for the rest of my life to be involved in God's mission of saving the world. I'm grateful to InterVarsity for their commitment to reach college-aged young adults, and I want to see others blessed as I was.
Global Reach has been involved in cross-cultural ministry around the world for over 120 years, beginning with a young woman named Clara Landes hearing God's call to serve Him in India in 1898. Since then, the Churches of God has sent scores of missionaries – many of them young adults – to Bangladesh, Haiti, the Navajo Nation, Brazil, Sweden, Thailand, Indonesia, and Ethiopia. Furthermore, our CGGC family connections have grown with the addition of national-led ministries in Kenya, Venezuela, the Dominican Republic, Mexico, Nicaragua, and Argentina. It's been an amazing journey, and I'm thrilled to see how God has raised up national leaders while continuing to send out missionaries and establish new works.
The Urbana Student Missions Conference has sounded the call to serve the Lord to over 300,000 students since 1946, and this year the theme is "Rise Up!" Check out URBANA STUDENT MISSIONS CONFERENCE (https://urbana.org/) for more information.
Global Reach wants to invest in CGGC young adults who will attend this upcoming the Urbana Missions Conference this Dec. 28-31, 2022 in Indianapolis. We plan to pay the registration costs (around $450 in value) for college-aged young adults who are recommended by CGGC pastors and leaders. And we invite CGGC churches to help cover the transportation and lodging costs (around $500). Will you and your church help support these young adults? Who will you recommend? We need names of those who will go, as well as commitments to help provide for their transportation and lodging.
If you would like to recommend a young person for a Global Reach scholarship to the Urbana Student Missions Conference or if you or your church would like to help cover additional travel expenses, please reach out to Global Reach Director Ben Tobias at .
May the Lord bless the CGGC and continue to send His servants into the world. Rise up, O Church! Rise and shine the light of our Lord Jesus!
---
CGGC eNews—Vol. 16, No. 3