The CGGC recognizes 2 Spanish-speaking churches in California: Fallbrook Church (pastored by Tomas Rodas) in northern San Diego County and Palabra de Vida Church in San Diego (pastored by Victor Montalvo). In Pennsylvania, Caleb and Christina Acosta pioneered the Latino church planting ministry which currently has three churches: Sanidad Divina (pastored by Caleb & Christina Acosta) in Columbia; Betesda Casa de Misericordia (pastored by Ricardo & Jeanette Perez) in Middletown; and Esperanza de Gloria (pastored by Italo & Eva Lezama) in York. The Acostas also started the mobile Latino Ministry Training Center. The Acostas serve as CGGC Directors of Latino Ministries to facilitate the expansion and development of Latino churches. They can be reached via email at
Please select an initiative to contribute to below.
If you would like to support multiple giving areas at once, click here: Support Multiple Initiatives
GR 2764 Pastors Caleb & Christina Acosta Support
Partner with Caleb and Christina Acosta as they minister to Latinos in the USA, Venezuela, Dominican Republic, Mexico, Nicaragua and other developing regions. Assist them in their passion to expand God's Kingdom.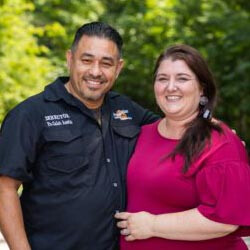 GR 2802 Latino Outreach
Assist in reaching out to Latino communities within the USA by planting churches, providing leadership training, and other vital assistance on the local level.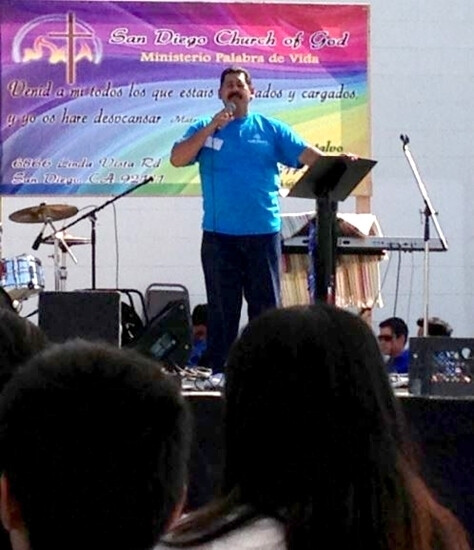 GR 2839 Latino Outreach Special Projects
Special Projects in the USA Latino Outreach field. Currently, The "Betesda Casa de Misericordia" (Bethesda House of Mercy) Church of God. The church is raising funds to purchase their own building in the Middletown, PA vicinity. Pastors Ricardo and Jeanette Perez have been serving since the church was planted 12 years ago. They thank God for the hospitality of the Middletown Church of God as they begin the search for their new home.
USA Latino Photo Gallery
Pictures from the mission field.