Family Faith Expedition, Mystery Island VBS: Home Edition
Though this summer is not what we had hoped [due to COVID-19] we are looking at it as an opportunity to better equip parents for discipleship at home. Typically, College First Church of God hosts Family Faith Expedition, (a VBS program involving parents and guardians), on the second full week of June. However, this summer the program will take place for the entire month of June. We will kick-off on June 1st and will wrap up on July 4th.
We took the curriculum that we had already purchased and made plans for packing bags full of materials for our families to take home. We filled two different bags with the materials necessary to do all the lessons, crafts, and science experiments possible. A big gift bag was filled with materials for what we call a "Family Bag". The Family Bag contains lessons, posters, and craft materials that can be shared by the family. The kid's bag is a gallon size Ziploc was filled with coloring pages, and craft materials for each individual child.
We set up tables in our entryway for parents to gather the bags they needed. They were encouraged to pick up their materials while the church was open. We also offered to drop supplies off on the doorsteps of those who may not be able to come to the church. Our intention is that each family will take their packs home and work through the lessons and activities together.
Pastor Will captured photos of the set up: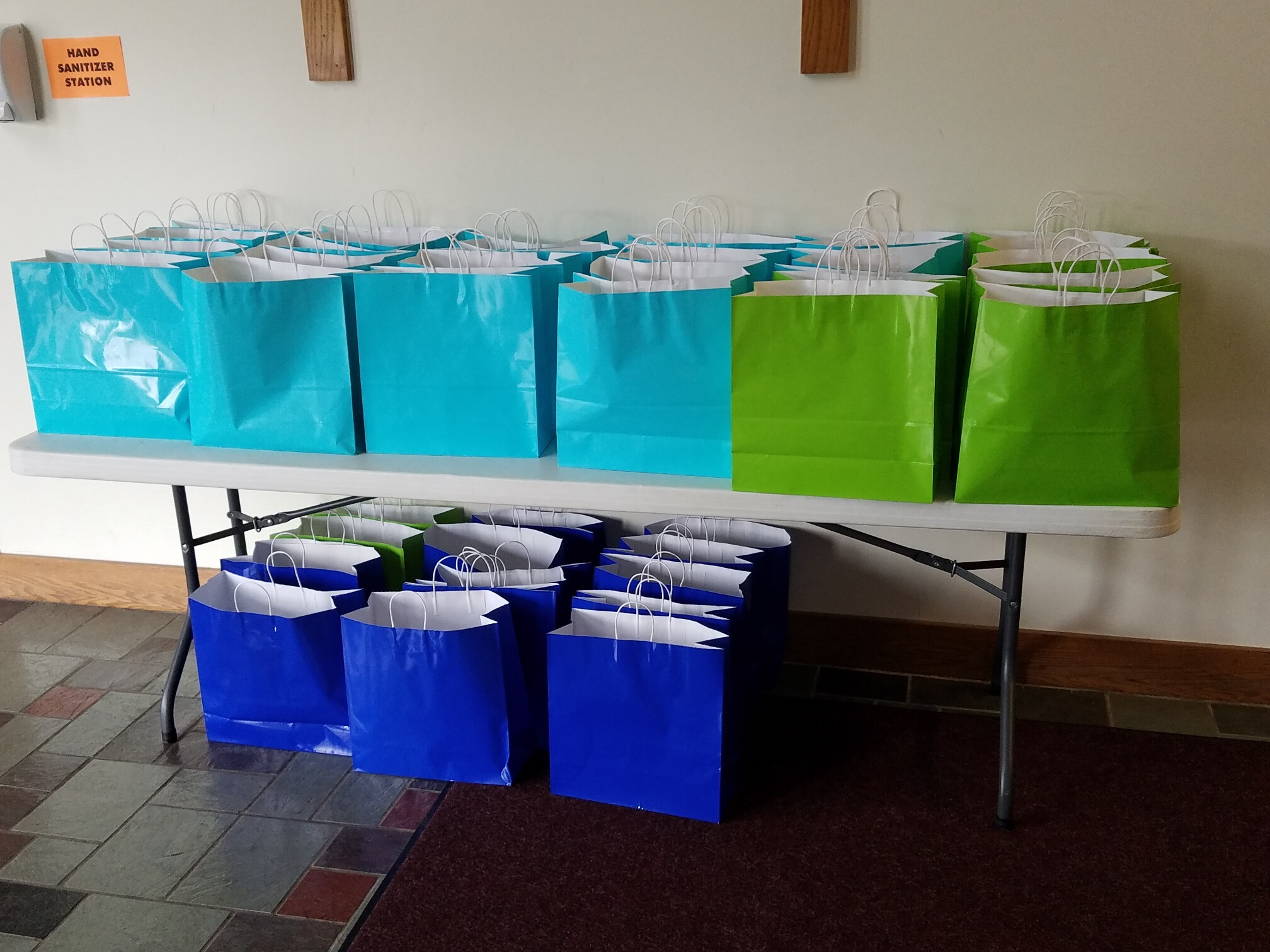 We made a video for the parents to watch and prepare for teaching the lessons at home. We posted the video to our kids ministry YouTube channel and shared it with our families. On Mondays, we will be meeting with the parents for a check-in. We are offering two different times for parents to join us, 11am and 8:30pm. This will be a time to process what went on in their homes during the previous week, training for the coming week, and encouragement.
On Saturdays, we will be meeting with the kids and their families for a show-and-tell. During this time, we will be reviewing the lesson of the week and doing a show-and-tell of the crafts that were made. Our wonderful song leader will also lead us in song during this Zoom call.
We pray that God would use this to move in our families. That they would be strengthened in their faith, and as a family unit. We are so excited to see what God does through this!
---