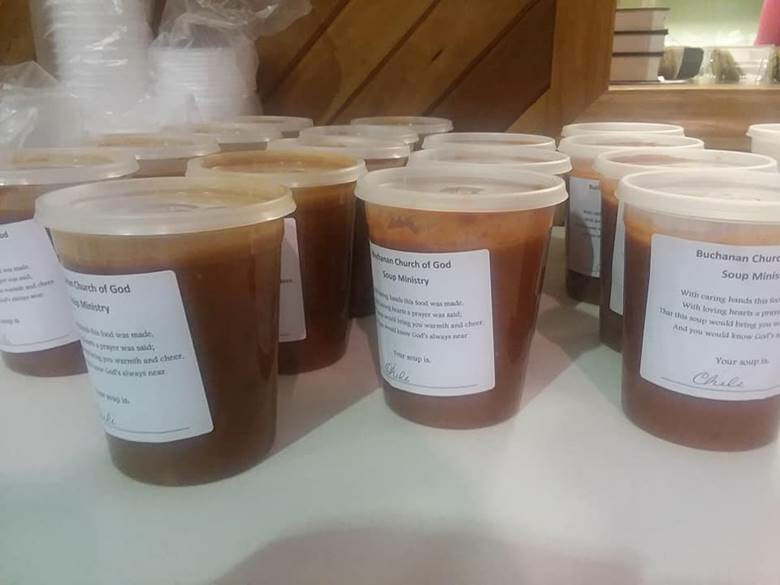 Simple Act Of Sharing Love through Soup
Would your church like to make 80 connections to the people of your community in their homes every month? The Buchanan Church of God in Western Pennsylvania is doing just that every month. The church building is located at the intersection of two roads near the small town of White, Pennsylvania. The church has taken the theme of being located at a crossroad as its mission to reach people at crossroads in their lives. They have made it a goal and purpose to connect with everyone in their local community and they are doing a great job of that task.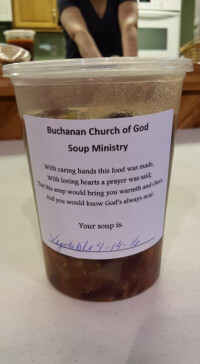 One of the key ministries to reach people is what they call their "Soup Ministry". This has become highly successful. It is a simple ministry and is actually a great variation of the "Dinner Church" ministry that we introduced at Great Lakes Conference sessions last year.
Every month, several members of the church prepare large pots of various kinds of soup. The church places the soup in quart containers and members of the church take these containers to various persons in the community. Every month, every homebound member is given a quart of soup. Those of the church or community who have had medical procedures or stressful life situations are given a quart of soup. Also, members of the congregation submit names of persons they would like to take a quart of soup to as an act of generosity and love.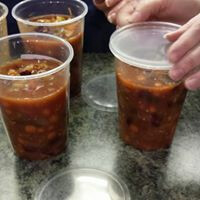 Each month 80 or more quarts of soup are given. A simple sticker is placed on the soup telling why the soup is given and where it came from. Members of the congregation are the ones who deliver the soup and it gives them the tremendous opportunity to connect with their neighbors and others and share the simple message of Jesus outside of the church building.
The soup ministry is an important act of service and love from the church. The ministry is making a difference. Last year, this rural church, located at the crossroads near a small town had 10 conversions of people whose lives were eternally changed. If you would like to find out more about this ministry, contact Pastor Tim Beatty at the church , 724-455-7715.
---